The Business of Podcasting: How Lewis Howes Built a Sustainable Income Stream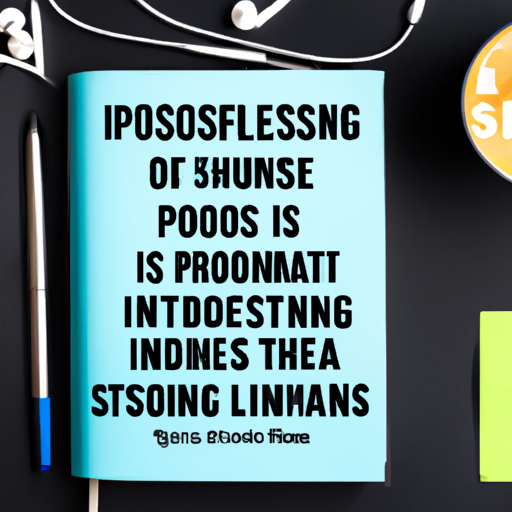 The Business of Podcasting: How Lewis Howes Built a Sustainable Income Stream
If you're a fan of podcasts, there's a good chance you've heard of Lewis Howes. A former pro athlete turned entrepreneur, Howes is the host of The School of Greatness, a top-ranked podcast that features interviews with successful figures in business, sports, and entertainment. But it's not just the quality of Howes' content that's impressive – it's also the fact that he's turned his podcasting gig into a sustainable income stream.
How The School of Greatness Got Its Start
Like many podcasters, Howes didn't start with a plan to make money. Instead, he launched The School of Greatness in 2013 as a way to share his own journey of personal growth and self-discovery. A former pro football player whose career was cut short by injury, Howes had experienced his share of setbacks and struggles. He started the podcast as a way to connect with others and share the strategies and mindsets that had helped him overcome adversity.
But while Howes didn't have a monetization strategy at the outset, he did have a clear goal: to build an engaged and loyal fanbase. To that end, he focused on delivering high-quality content, building relationships with guests, and engaging his audience through social media and email marketing.
Building a Brand Beyond the Podcast
As The School of Greatness grew in popularity, Howes began to see opportunities to monetize his brand beyond the podcast. He started by writing a book – also called The School of Greatness – that expanded on the themes and lessons of the show. He also launched a coaching program and started speaking at events.
But perhaps the biggest turning point for Howes' business came when he launched his first online course. The course, which taught participants how to build a profitable online business, drew on the expertise of Howes and his successful guests. It was a hit, and Howes quickly realized that his podcast had opened up a whole new world of opportunities to teach and inspire his audience.
The Role of Sponsorships
Even as Howes built out his brand beyond the podcast, sponsorships remained a key aspect of his revenue stream. The School of Greatness has partnered with a range of sponsors over the years, from major brands like ZipRecruiter and Casper to smaller startups in the health and wellness space.
But Howes is also strategic about the sponsorships he takes on. Rather than partnering with any company that offers him a paycheck, he looks for sponsors that align with his brand and values. And he's careful to integrate sponsor messages in a way that doesn't interrupt the flow of the show.
The Future of Podcasting
As the podcasting industry continues to grow – annual ad revenue is projected to reach $1 billion by 2021 – Howes' success is a testament to the potential of the medium. But while monetization opportunities continue to expand, Howes believes that podcasters need to stay focused on delivering high-quality content and building relationships with listeners.
"It's not just about making money," Howes says. "It's about creating real value for your audience."
Takeaways
Focus on building an engaged and loyal fanbase through high-quality content
Look for opportunities to extend your brand beyond the podcast through books, courses, and speaking engagements
Be strategic about sponsorships, choosing partners that align with your brand and values
Stay focused on delivering value to your audience and building relationships with listeners
With its low barrier to entry and potential for high engagement, podcasting offers a unique opportunity for entrepreneurs and brands to connect with audiences in a meaningful way. By following in the footsteps of success stories like Lewis Howes, aspiring podcasters can learn how to turn their passion for great content into a profitable and sustainable business.
About Author